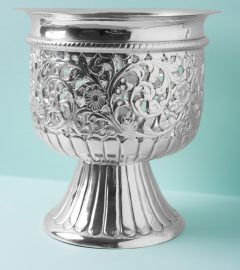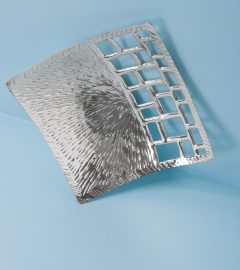 SELECTION
Hand Crafted in Pakistan
Our artfully curated collection
Taneez has new seasonal collections every 6 months so you will always find new things.
With a catalog of hundred of items, we constantly rotate our collection with new pieces while bringing back favorite old classics, sometimes with a updated twist! All Taneez craft items can be custom made in other materials like Stainless Steel (SS), Copper, Pewter and Pure Silver. We can give you a complete quote with delivery time. Additionally we can apply custom polishes and finishes like gold, gold leaf, anodized and silver electroplating to a particular micron depth.
IMAGINATION
More than a silverware brand!
TOPICS OF INTEREST
News and Views
From our team and contributors
Here at Taneez we have been listening to our customers and as part of the conversation we are embarking on the most extensive expansion and redesign since our inception. The most important element is that our customers want to see new things in our product range while preserving the variety of the past. This is a tall order but we have taken the challenge. A Brand Manager has been inducted for the Craft and the Jewellery range and each had been given a target to introduce a new seasonal collection every 6-8 months. Don't worry, your favorite classic products will still be available.
We now have three outlets in Karachi, two in Lahore and two in Islamabad. If you feel we should expand to where you are, just send us your location on our whatsapp number.
Our packaging has been totally changed and it will be rolling out in 2019/20. Let us know if you like it!
For 20 years Taneez is bringing the work of local artisans to Pakistani and International customers,  showing the talent and creativity of our country. The concept was to take our metal working skills and enhance them with silver plating and a coating of lacquer. While we stock pure silver products, it has become out of the reach of most ordinary consumers. By electroplating silver onto metal, we give the glamourous result and the coat of lacquer saves the endless cleaning and polish.
With the addition of a QC department, we are improving the purity in our metals increasing the weight of the products to make for a longer lasting product. As we go forward we plan to improve the coatings and introduce inners to allow for meaningful and practical use for our products. Hope you like the new initiatives!